World Oceans Day 2021
The Mauritius Oceanography Institute celebrates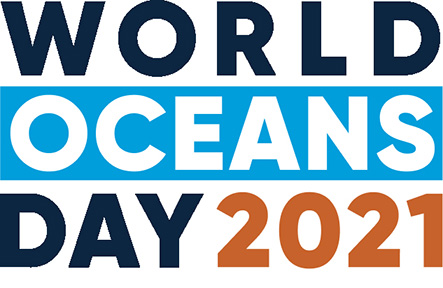 The Ocean: Life and Livelihoods
The ocean covers over 70% of the planet. It is our life source, supporting humanity's sustenance and that of every other organism on earth. World Oceans Day is observed every year on 8 June to create awareness among human beings of the benefits it has enjoyed from the ocean so far.
"The Ocean: Life and Livelihoods" is the theme for World Oceans Day 2021, as well as a declaration of intentions that launches a decade of challenges to get the Sustainable Development Goal 14, "Conserve and sustainably use the oceans, seas and marine resources", by 2030.
The World Oceans day is a day for us all to remember the ecosystems services and goods which the Ocean puts restlessly at the disposal of every living organisms on earth every night and day. The UN theme of this year is full of meaning, which shifts the focus on the life and livelihood that the ocean sustains.
Amid the coronavirus pandemic, this year's virtual celebration of World Oceans Day, on 8 June 2021, will highlight the various scientific research activities and innovative technologies undertaken at and by the Mauritius Oceanography Institute. These are directly related to the theme of "The Ocean: Life and Livelihoods" towards the need and necessity to protect oceans from further deterioration.
At the Mauritius Oceanography Institute there are various projects which already embody the theme of this year world oceans day and those projects are also in line with the vision of the government to develop the Blue Economy.
Happy World Oceans Day